Profile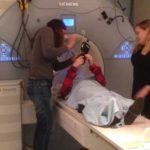 Omar Mustufvi
No more chats, but I've really enjoyed answering your questions- I hope you have enjoyed it just as much!
Curriculum Vitae
Work History:

Placement at Cummins Turbochargers, Undergraduate research in a mechatronics in medicine lab.

Current Job:

Development Engineer- Advanced Hybrid Projects

Employer:
About Me

A Mechanical Engineer by training and a huge fan of Sci Fi - it's the best medium for exploring the unknown!

My Work

I work for Jaguar Land Rover designing the vehicles of the future- Hybrids.

Read more

I am an engineer in the advanced engineering department and we look  at future technology and how it can be used effectively in vehicle systems. Hybrid vehicles are a stepping stone towards a fully electrified vehicle, we need these to replace conventional vehicles which are responsible for around 15-30% of the worlds greenhouse gas emissions.

My Typical Day: It varies greatly- from designing prototype vehicles and then testing them on the track, to meetings with seniors discussing potential future projects.

Read more

When a senior manager asks us to research a certain technology, we look first at what the customer requires and then look at how each system can provide these customer expectations.  A hybrid car needs to feel like a normal car and needs to perform like one too otherwise nobody would want one! We make many prototypes before we finalise the design to ensure the vehicle is perfect.

What I'd do with the money

I have two ideas- Make a short interactive film (like a build your own adventure) with an engineering theme or a design competition where the best team will be able to make their ideas into a reality.
My Interview

How would you describe yourself in 3 words?

Happy, Enthusiastic and Optimistic

What's the best thing you've done in your career?

At university I worked in a group designing a kitchen appliance for the elderly and we were told our design was good enough to be in the shops!

What did you want to be after you left school?

An Engineer. But previously I had wanted to be an accountant, a journalist or a farmer! I still think a travelling journalist would be cool.

Were you ever in trouble at school?

Nothing serious

Who is your favourite singer or band?

Coldplay but also older stuff from the Red Hot Chili Peppers

What is the most fun thing you've done?

I love travelling, swimming in the clear seas of Singapore and Dubai have definitely been high points.

Tell us a joke.

A riddle- take me out and scratch my head, what was red is black instead. what am I?
My profile link:
https://futuretransport.imanengineer.org.uk/profile/omarmustufvi/
---